[fusion_builder_container background_parallax="none" enable_mobile="no" parallax_speed="0.3″ background_repeat="no-repeat" background_position="left top" video_aspect_ratio="16:9″ overlay_opacity="0.5″ video_mute="yes" video_loop="yes" fade="no" border_size="0px" padding_top="20″ padding_bottom="20″ hundred_percent="no" equal_height_columns="no" hide_on_mobile="no"][fusion_builder_row][fusion_builder_column type="1_1″ layout="1_1″ spacing="yes" center_content="no" hover_type="none" link="" min_height="" hide_on_mobile="no" class="" id="" background_color="" background_image="" background_position="left top" undefined="" background_repeat="no-repeat" border_size="0″ border_color="" border_style="solid" border_position="all" padding="30px 0px 0px 0px" margin_top="" margin_bottom="" animation_type="" animation_direction="left" animation_speed="0.1″ animation_offset="" last="no"][fusion_text]
Over the past 40 years, Demis Products has amassed over 500 proprietary products that we sell to various major retailers around the country. These products are available for your stores as unfinished wood, or let us customize them with your logo or imagery.  A sample of our most popular products can be found below. From 100 or 100,000 we can meet your needs!
Demis Products treats our partners like family and focuses on relationships. We offer exclusivity for manufacturing as well as tailored design services for any size order. Below you will find some of the people we work closest with. We invite you to visit their sites to learn a little more about the extended Demis Products Family.
[/fusion_text][fusion_separator style_type="none" hide_on_mobile="small-visibility,medium-visibility,large-visibility" top_margin="30px" border_size="0″ alignment="center" /][fusion_title hide_on_mobile="small-visibility,medium-visibility,large-visibility" size="2″ content_align="left" style_type="double solid"]
Products
[/fusion_title][/fusion_builder_column][fusion_builder_column type="1_3″ layout="1_3″ spacing="yes" center_content="no" hover_type="none" link="" min_height="" hide_on_mobile="no" class="" id="" background_color="" background_image="" background_position="left top" undefined="" background_repeat="no-repeat" border_size="0″ border_color="" border_style="solid" border_position="all" padding="0px 40px 0px 40px" margin_top="" margin_bottom="" animation_type="" animation_direction="left" animation_speed="0.1″ animation_offset="" last="no"][fusion_imageframe image_id="1206″ style_type="none" hover_type="none" bordersize="0px" borderradius="0″ align="none" lightbox="no" linktarget="_self" hide_on_mobile="no" animation_direction="down" animation_speed="0.1″]http://demisproducts.com/wp-content/uploads/2016/10/353_03-1-1024×1024.jpg[/fusion_imageframe][fusion_title hide_on_mobile="small-visibility,medium-visibility,large-visibility" size="1″ content_align="center" style_type="none"]
Boxes
[/fusion_title][/fusion_builder_column][fusion_builder_column type="1_3″ layout="1_3″ spacing="yes" center_content="no" hover_type="none" link="" min_height="" hide_on_mobile="no" class="" id="" background_color="" background_image="" background_position="left top" undefined="" background_repeat="no-repeat" border_size="0″ border_color="" border_style="solid" border_position="all" padding="0px 40px 0px 40px" margin_top="" margin_bottom="" animation_type="" animation_direction="left" animation_speed="0.1″ animation_offset="" last="no"][fusion_imageframe image_id="1203″ style_type="none" hover_type="none" bordersize="0px" borderradius="0″ align="none" lightbox="no" linktarget="_self" hide_on_mobile="no" animation_direction="down" animation_speed="0.1″]http://demisproducts.com/wp-content/uploads/2016/10/Plaques.png[/fusion_imageframe][fusion_title hide_on_mobile="small-visibility,medium-visibility,large-visibility" size="1″ content_align="center" style_type="none"]
Plaques
[/fusion_title][/fusion_builder_column][fusion_builder_column type="1_3″ layout="1_3″ spacing="yes" center_content="no" hover_type="none" link="" min_height="" hide_on_mobile="no" class="" id="" background_color="" background_image="" background_position="left top" undefined="" background_repeat="no-repeat" border_size="0″ border_color="" border_style="solid" border_position="all" padding="0px 40px 0px 40px" margin_top="" margin_bottom="" animation_type="" animation_direction="left" animation_speed="0.1″ animation_offset="" last="no"][fusion_imageframe image_id="1207″ style_type="none" hover_type="none" bordersize="0px" borderradius="0″ align="none" lightbox="no" linktarget="_self" hide_on_mobile="no" animation_direction="down" animation_speed="0.1″]http://demisproducts.com/wp-content/uploads/2016/10/353_13-1-1-1024×1024.jpg[/fusion_imageframe][fusion_title hide_on_mobile="small-visibility,medium-visibility,large-visibility" size="1″ content_align="center" style_type="none"]
Bird Houses
[/fusion_title][/fusion_builder_column][fusion_builder_column type="1_3″ layout="1_3″ spacing="yes" center_content="no" hover_type="none" link="" min_height="" hide_on_mobile="no" class="" id="" background_color="" background_image="" background_position="left top" undefined="" background_repeat="no-repeat" border_size="0″ border_color="" border_style="solid" border_position="all" padding="0px 40px 0px 40px" margin_top="" margin_bottom="" animation_type="" animation_direction="left" animation_speed="0.1″ animation_offset="" last="no"][fusion_imageframe lightbox="no" style_type="none" hover_type="none" bordersize="0px" borderradius="0″ align="none" linktarget="_self" animation_type="0″ animation_direction="down" animation_speed="0.1″ hide_on_mobile="no"]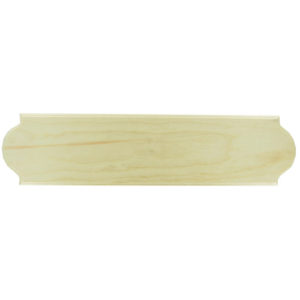 [/fusion_imageframe][fusion_title hide_on_mobile="small-visibility,medium-visibility,large-visibility" size="1″ content_align="center" style_type="none"]
Molding
[/fusion_title][/fusion_builder_column][fusion_builder_column type="1_3″ layout="1_3″ spacing="yes" center_content="no" hover_type="none" link="" min_height="" hide_on_mobile="no" class="" id="" background_color="" background_image="" background_position="left top" undefined="" background_repeat="no-repeat" border_size="0″ border_color="" border_style="solid" border_position="all" padding="0px 40px 0px 40px" margin_top="" margin_bottom="" animation_type="" animation_direction="left" animation_speed="0.1″ animation_offset="" last="no"][fusion_imageframe image_id="1198″ style_type="none" hover_type="none" bordersize="0px" borderradius="0″ align="none" lightbox="no" linktarget="_self" hide_on_mobile="no" animation_direction="down" animation_speed="0.1″]http://demisproducts.com/wp-content/uploads/2016/10/2484-1.jpg[/fusion_imageframe][fusion_title hide_on_mobile="small-visibility,medium-visibility,large-visibility" size="1″ content_align="center" style_type="none"]
Crates
[/fusion_title][/fusion_builder_column][fusion_builder_column type="1_3″ layout="1_3″ spacing="yes" center_content="no" hover_type="none" link="" min_height="" hide_on_mobile="no" class="" id="" background_color="" background_image="" background_position="left top" undefined="" background_repeat="no-repeat" border_size="0″ border_color="" border_style="solid" border_position="all" padding="0px 40px 0px 40px" margin_top="" margin_bottom="" animation_type="" animation_direction="left" animation_speed="0.1″ animation_offset="" last="no"][fusion_imageframe lightbox="no" style_type="none" hover_type="none" bordersize="0px" borderradius="0″ align="none" linktarget="_self" animation_type="0″ animation_direction="down" animation_speed="0.1″ hide_on_mobile="no"]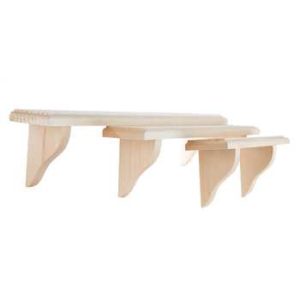 [/fusion_imageframe][fusion_title hide_on_mobile="small-visibility,medium-visibility,large-visibility" size="1″ content_align="center" style_type="none"]
Shelves
[/fusion_title][/fusion_builder_column][/fusion_builder_row][/fusion_builder_container][fusion_builder_container background_parallax="none" enable_mobile="no" parallax_speed="0.3″ background_repeat="no-repeat" background_position="left top" video_aspect_ratio="16:9″ overlay_opacity="0.5″ video_mute="yes" video_loop="yes" fade="no" border_size="0px" border_style="solid" padding_top="0″ padding_bottom="20″ hundred_percent="no" equal_height_columns="no" hide_on_mobile="no"][fusion_builder_row][fusion_builder_column type="1_1″ layout="1_1″ last="yes" spacing="yes" center_content="no" hide_on_mobile="no" background_color="" background_image="" background_repeat="no-repeat" background_position="left top" hover_type="none" link="" border_position="all" border_size="0px" border_color="" border_style="solid" padding="0px" margin_top="0px" margin_bottom="" animation_type="0″ animation_direction="down" animation_speed="0.1″ animation_offset="" class="" id="" min_height=""][fusion_title size="2″ content_align="left" style_type="default"]Our Partners[/fusion_title][fusion_images picture_size="auto" hover_type="zoomin" autoplay="yes" columns="5″ column_spacing="13″ scroll_items="4″ show_nav="yes" mouse_scroll="no" border="no" lightbox="no" hide_on_mobile="small-visibility,medium-visibility,large-visibility"][fusion_image image="http://demisproducts.com/wp-content/uploads/2016/04/Artboard-1.png" link="http://www.cratesandpallet.com/" linktarget="_self" /][fusion_image image="http://demisproducts.com/wp-content/uploads/2016/04/PieBoxR-Lgl.gif" link="http://www.piebox.com/" linktarget="_self" /][fusion_image image="http://demisproducts.com/wp-content/uploads/2016/04/BWB-website-logo.jpg" link="http://bigwoodboards.com/" linktarget="_self" /][fusion_image image="http://demisproducts.com/wp-content/uploads/2016/04/Moise-Logo-1024×416.png" link="https://www.etsy.com/shop/MoiseDesign" linktarget="_self" /][fusion_image image="http://demisproducts.com/wp-content/uploads/2016/10/emblem-01-1024×819.jpg" image_id="1240″ link="https://slowcountrygames.com/" linktarget="_self" /][/fusion_images][/fusion_builder_column][/fusion_builder_row][/fusion_builder_container]